Perilla Leaves, Reishi Mushroom, Mint
Take 2 capsules together, with or without food, daily.
Noo Air
Nasal Relief
Noo Air is a pure herbal formula that helps alleviating common symptoms caused by nasal allergies.

Our proprietary, non-drowsy herbal formula helps provide relief in the following ways:

• Promotes healthy airflow
• Eases congestion
• Boosts immunity
• Supports nasal allergy symptoms
• Strengthens the body's response to common allergens

This product is vegan-friendly, non-GMO, gluten-free, and has no artificial colorants or synthetic fillers.
Perilla Leaves, Reishi Mushroom, Mint
Take 2 capsules together, with or without food, daily.

Hero Ingredients
Made with clean, high-quality ingredients that are responsibly and ethically sourced from seed to bottle.
Frequently asked questions
When is the best time to take Noo Air?

Noo Air can be taken at any time of the day.
Do I only take Noo Air when I feel congested?

To see long-term change from taking Noo Air Nasal Relief, we recommend that you take Noo Air consistently over a continuous period. The herbs work cumulatively, meaning each dosage works gradually towards restoring your qi balance to ease the various symptoms you experience, and eventually maintaining that healthy balance to help you remain symptom-free . It is okay to forget and miss a dose -- just take it as soon as you remember!
When can I expect to see effects?

TCM herbal practice is all about long-term maintenance and restoring balance (yin and yang energy) in the body. For some, it can take 3-4 weeks to feel effects, and for others it can take 6-8 weeks. It really depends on your body.

For best results, you should take your herbs daily to feel the accumulated effects.
Reviews
Customer Reviews
Write a Review
Ask a Question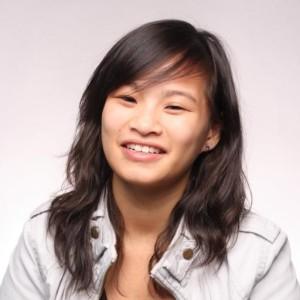 CP
04/30/2022
Casey P.

United States
04/09/2022
Betty C.

United States
UPDATE — Worked Faster Than Expected
Want to provide a quick update on how this is working: on me, I'm sneezing less and I love the minty sensation I feel in my throat after I take this. I started giving this to my daughter, who wakes up every morning and sneezes nonstop for 20-30 minutes (at least). Her allergies are actually worse than mine, and I resist giving her Benadryl / Claritin unless her sneezing goes on for over 30 minutes. She's been taking Noo Air for just three days, and today, she started sneezing but it wasn't as crazy (no watery eyes and less intense in general) and it STOPPED AFTER JUST A FEW MINUTES. I think it will even get better as she keeps taking this and let the supplements work their magic over time. She also loves this and said she felt her nasal passage, mouth and throat got a bit minty, which makes breathing easier and smoother
04/06/2022
Betty C.

United States
Less Sensitive to Irritants
I started taking Noo Air about two weeks ago (took it every morning) and I started seeing a difference over the last few days. Dust easily triggers my allergies (then I would sneeze nonstop for a few minutes), and I noticed that I am less sensitive to it recently when I was doing my normal chores. I managed to fluff up my duvet cover today without triggering my sneezes today (this usually would send me into a sneezing fit). I expected this to take longer (since it's an herbal supplement), so I'm surprised to start feeling a subtle difference already. Excited to see how well this will work when I give this supplement more time.
04/04/2022
Brenna M.

United States
I can breathe again!
This product has really changed the game for me! I get the worst congestion from allergies, especially in the spring and summer, but since taking these I have really started to feel so much better. I've been able to actually breath through my nose for the first time in a long time! I also love how natural the products are and I know exactly what I'm putting in my body.
04/04/2022
Debbie S.

United States
Bye bye Claritin
So glad to finally find an effective product to help my seasonal allergies that isn't just a daily antihistamine!
You May Also Like
Herbal formulas that work with your body to balance and restore.