Rose, Ginseng, Ginger, Jujube, Cinnamon
Take 2 capsules together, with or without food, daily.
Noo Moon
Menstrual Support
Noo Moon is a daily supplement made with a pure herbal formula that helps support your menstrual cycles and provides relief from common premenstrual symptoms.

Our proprietary herbal formula helps alleviate the following symptoms:

• Provides relief from cramps
• Reduces bloating
• Lifts mood
• Renews energy
• Eases PMS symptoms
• Supports irregular cycles

This product is vegan-friendly, non-GMO, gluten-free, and has no artificial colorants or synthetic fillers.
Rose, Ginseng, Ginger, Jujube, Cinnamon
Take 2 capsules together, with or without food, daily.

Hero Ingredients
Made with clean, high-quality ingredients that are responsibly and ethically sourced from seed to bottle.
Frequently asked questions
When is the best time to take Noo Moon?

Noo Moon can be taken at any time of the day.
Do I only take Noo Moon during my menstrual cycle?

To effect long-term change, we recommend that you take Noo Moon consistently over a continuous period. The herbs work cumulatively, meaning each dosage works gradually towards restoring your qi and over time, easing of symptoms you experience before, during, and after each menstrual cycle. It is okay to forget and miss a dose -- just take it as soon as you remember!
When can I expect to see effects?

TCM herbal practice is all about long-term maintenance and restoring balance (yin and yang energy) in the body. For some, it can take 3-4 weeks to feel effects, and for others it can take 6-8 weeks. It really depends on your body.

For best results, you should take your herbs daily to feel the accumulated effects.
Reviews
Customer Reviews
Write a Review
Ask a Question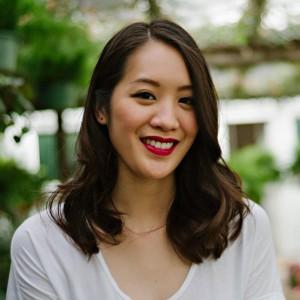 MV
04/25/2022
Madeline V.

United States
Decreased bloating
I've only taken this for one cycle and started about 4 days before my period when I was feeling *** symptoms. I found that this really helped relieve my bloating. Will continue trying this for other cycles and see how it helps.
04/06/2022
Betty C.

United States
Too early to tell, but less fatigued so far
Only started taking this recently and have only gone through one cycle so far, so I haven't felt earth-shattering changes yet. I will say that I am less fatigued on days 2-3 of my cycle, which I usually just prefer to stay in bed and do nothing. I read that these things take a bit of time for the effects to build up, so I expect that I will see a bigger difference in my future cycles.
04/05/2022
Alice L.

United States
Noo Moon New Me
Love all the ingredients in NooMoon and love even more that it's helping decrease bloating and balancing energy/mood in my cycle.
04/05/2022
Pei H.

United States
So easy to use and take!
How can I order refill?
04/04/2022
Brenna M.

United States
Feeling Great!
I have always struggled with bloating around my period and have been looking for a solution for awhile. Noo moon has helped with this so much. I hardly experienced any bloating at all during my last period, and I also felt more energetic!
You May Also Like
Herbal formulas that work with your body to balance and restore.