Noo Moon
Menstrual Support
---
Combining Traditional Chinese Medicine (TCM) with modern science to ease cramps and other PMS symptoms, reduce bloating, support irregular cycles, lift mood, and boost energy levels.
Benefits

Provides relief from cramps

Reduces bloating

Lifts mood

Renews energy

Eases PMS symptoms

Supports irregular cycles
Subscription Benefits
No long term commitment

Quick shipping from California

Pause or cancel at anytime

Menstrul Relief Starts With Noo
Boost energy levels

Ginseng boosts immunity, improves mood and metabolic function, as well as enhances physical and mental performance.

Ease Menstrual Cramps

Ginger has stomach soothing qualities that stimulate the circulatory system to prevent bloating and gas. Also alleviating lower abdominal cramping before or during your menstrual cycle.

Supports Inflammation + Bloating Nasal Blockage

Cinnamon is known to combat and lower sugar cravings, boosts brain power, heart health, and vitality. In addition, this ingredient can aid in flushing bodily toxins and relieve pain and discomfort brought on by monthly menstrual cycles.
Product Ingredients
We live in a modern world that cares about our wellbeing – but not every holistic approach is created equal.
The Power Of Extraction
We've carefully selected and vetted our global network of farmers – all of NOOCI's herbs are sourced responsibly and undergo immediate drying to preserve their quality.
Dynamic Extraction

Once dried, our herbs undergo a dynamic extraction and preservation process, allowing us to retrieve high-quality bioactive ingredients and recover aromatic fragrances.

Concentrated Extracts

Our extracts then go through a dual evaporator to be further condensed. This ensures maximum potency of our formulas – each capsule packs a punch!

Diligent Testing

To ensure that all our products meet the highest standards for safety, consistency, and efficacy, our supplements go through multiple rounds of rigorous testing throughout the whole supply chain flow – just so that we can make sure that you are getting nothing but the best from NOOCI.
See What Experts Are Saying
"I really like NOOCI's products and their approach to formulations. My patients are always looking for easy solutions to maintain their well-being, which is why I recommend ReNoo - Women's Longevity. As a working mom with my own medical practice, my philosophy is less is more, and integrating easy routines is something I want all my patients to ingrain into their long-term health."

Dr. Wendy Wong

PhD, BCM

"As an Integrative Medicine physician, I am always looking for safe and effective treatments for my patients. Many prefer Traditional Chinese Medicine that is safe and natural. NOOCI does just that by providing effective herbal supplements that combine Traditional Chinese Medicine with modern science for relief from allergies (Noo Air) and painful periods (Noo Moon) as well as a wonderful remedy promoting overall wellness (ReNoo)."

Dr. Robin H. Miller

MD, MHS

"I am very excited about Nooci's modern TCM formulas.  So far I have found them to be great on their own as well as in combination with a classic patent or individualized formula.  For example, Re Noo with Gui Pi Wan or Bu Zhong Yi Qi wan can be a winning combination.  The same with Noo Air and Noo Moon. For example, I like Noo Moon for patients with deficiency and stasis patterns.  The individual ingredients are impeccably sourced so I feel confident recommending them."

Jillian L. Capodice

MS, LAC
Frequently asked questions
When is the best time to take Noo Moon?

Noo Moon can be taken at any time of the day.
Do I only take Noo Moon during my menstrual cycle?

To effect long-term change, we recommend that you take Noo Moon consistently over a continuous period. The herbs work cumulatively, meaning each dosage works gradually towards restoring your qi and over time, easing of symptoms you experience before, during, and after each menstrual cycle. It is okay to forget and miss a dose -- just take it as soon as you remember!
When can I expect to see effects?

TCM herbal practice is all about long-term maintenance and restoring balance (yin and yang energy) in the body. For some, it can take 3-4 weeks to feel effects, and for others it can take 6-8 weeks. It really depends on your body.

For best results, you should take your herbs daily to feel the accumulated effects.
Follow A Noo Wellness Path
We are here to bring Traditional Chinese Medicine (TCM) right to your doorstep by introducing you to a Noo world where old meets new, East meets West, and tradition meets modernity. Don't switch up your routine for us; blend it in harmony with NOOCI.
Reviews
Read what our customers are saying about NOOCI. Leave us a review and get 15% off your next order!
Customer Reviews
100
reviewers would recommend this product
Write a Review
Ask a Question
09/13/2022
Elaine D.

United States
I recommend this product
Bloating gone
I've been taking Noo Moon for about 5 months now, and it took about 2 months until I saw that my bloating has decreased significantly. I'll still have cramps but it's much more manageable, especially on my first day of my period where I'm usually lying sideways or crunched over at my desk for the day. Will definitely continue on to see how this can help in the long run!
07/25/2022
Betty C.

United States
Reduced Flow + Hormonal Acne
I've been taking Noo Moon for 4 months now, and I started seeing pretty significant results about 3 months in. My flow is usually H-E-A-V-Y and this helped reduce it by like 40%!?!? Also, my hormonal acne that usually flares up in small clusters around the time of the month has really calmed down -- I haven't changed my diet and other routines, so I am guessing this has to do with it even though it's not listed as a benefit. Bloating relief and energy boost were apparent about 2 months in, but I'm very happy with the other results so far -- I'm a convert!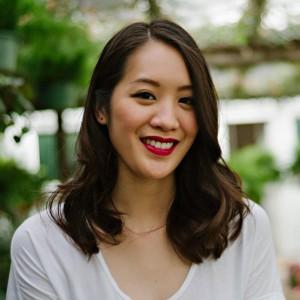 MV
04/25/2022
Madeline V.

United States
Decreased bloating
I've only taken this for one cycle and started about 4 days before my period when I was feeling *** symptoms. I found that this really helped relieve my bloating. Will continue trying this for other cycles and see how it helps.
04/06/2022
Betty C.

United States
Too early to tell, but less fatigued so far
Only started taking this recently and have only gone through one cycle so far, so I haven't felt earth-shattering changes yet. I will say that I am less fatigued on days 2-3 of my cycle, which I usually just prefer to stay in bed and do nothing. I read that these things take a bit of time for the effects to build up, so I expect that I will see a bigger difference in my future cycles.
04/05/2022
Alice L.

United States
Noo Moon New Me
Love all the ingredients in NooMoon and love even more that it's helping decrease bloating and balancing energy/mood in my cycle.
Choosing a selection results in a full page refresh.